About the Director
Mr.Yunus Ahmed
Founder & Director -St.Hopkins Group Of Instituions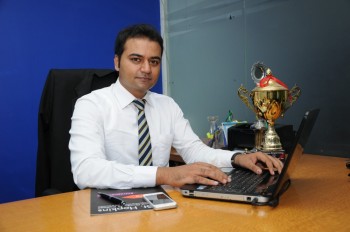 As a student he was passionate about entrepreneurship he used to wonder, if there can be a change in the way education is taught , if there can be an institution where students are not forced to attend lectures , He dreamt to establish an institution with an objective to impart practical education .And at the age when normally people join professional college , He started his own college with a vision to create entrepreneurs.
He was the 1st employee of St.Hopkins , no one ever thought that this dream would become reality and successful , and one day St.Hopkins will emerge as one of the fastest growing institution and best MBA colleges in Bangalore. This was achieved with his dedication towards student's development and the strategies implemented to deliver practical knowledge.
Within 2 year he was able to achieve a total strength of 250 students despite challenges and severe competition without much visibility in terms of advertisements ,as he believes his students are his brand ambassadors, adding new courses such as BBM, BCA, BA ,Bcom . Today he is an inspiration, A Mentor, A friend to every student of St.Hopkins .His vision is to be recognized among the top colleges in India offering best education at the affordable fee.
He is been Featured by many media houses on various occasions, He is also a columnist for leading news papers such as Financial Express , Indian Express ect and writes about Entrepreneurship
To write to him please email :-
director@hopkinscollege.com or yunus@hopkinscollege.com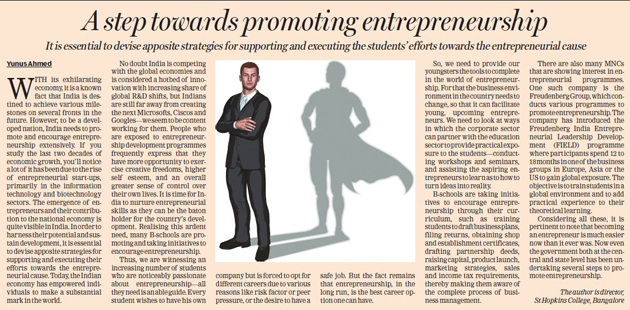 Opening At BigRock As Management Trainee
MBA Students :- Opening at Bigrock.com , as Management Trainee , with a annual CTC of 5.25 lacs P.A .
Interested Students can send their resumes at placements@hopkinscollege.com immediately .