100% Premium Placements Guarantee- with Best Job offers to Every student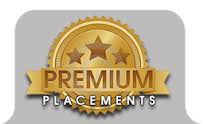 Are you searching for MBA colleges in India with 100% good placements records ? We place our students in premier companies with great job profiles , we do not place our students in profiles such as selling insurance , credit cards etc. Which is offered by most of the MBA colleges. Our priority is to provide premium placement opportunities to our students through which he/she can have a promising start towards the career.
Many reputed companies in Bangalore invite St.Hopkins college MBA students for campus placements and every year the number of companies hiring our students are increasing. Besides that We have tied up with many recruitment firms and placement consultancies and pay a premium when ever our students is placed with good job/placement with a high salary.
"ST. Hopkins MBA Student Gets A Whopping 12 LAKHS P.A Package AT IBM"- Gautam Koul We are proud of your achievement .

Posted by St Hopkins College Bangalore on Tuesday, 17 January 2022
Hereby each student is given equal opportunity for placement interviews or at the time of campus placements. as a policy we issue a 100% placement assurance letter , assuring the student with a minimum of 5 interviews with a minimum pay package .

"St.Hopkins College is the only MBA college in Bangalore which offers 100% placement guarantee MBA ,where eligible students are given a letter of assurance for 5 interviews with a minimum pay package of 3.5 lacs P.A . The interview opportunities are provided at the internship stage. This helps the students to grab an internship at the start of their 3rd semester with a minimum package of 3.5 lacs P.a as stipend. "this helps our students complete their MBA with 1 year of work experience and also recover 50-60% of the fees . Hence our students have no pressure on the repayment of education loan
St Hopkins is the only MBA college to offer international placements and international internships , our students complete their mba with international exposure

Our Placement Partners :-
Opening At BigRock As Management Trainee
MBA Students :- Opening at Bigrock.com , as Management Trainee , with a annual CTC of 5.25 lacs P.A .
Interested Students can send their resumes at placements@hopkinscollege.com immediately .